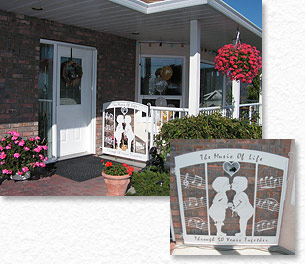 We use state of the art plasma cutting technology combined with traditional welding for our metal projects. Everything is built right here in our studio.
Designs are created for you as custom artwork or you can choose from a selection of our existing designs to use whole or in part as a starting point to further customization. Digital images created from the artwork are sent to our machines to provide exact outcomes.
Aurora Integrated Technologies is uniquely set up to customize your project, ensuring that we meet both of your aesthetic and physical project requirements.
A PDF file is available at your request to show our existing design selection.